The idea for the LizardTrader name came up following a discussion about the Lizard Brain. It is a popular name for a part of our brain called the Amygdala, thought to perform a primary role in the processing of memory, decision-making, and emotional reactions. Specifically, this is where instincts and gut feelings originate.
In recent years, several "self-help" books on how to "fight the Lizard Brain" have come out. They claim that the Lizard Brain often makes us avoid risk and trying new things. The books then typically go on to suggest methods for adapting a mindset designed to modify fight or flight reflexes.
Obviously, if you're trying to launch a new idea, write a book or start a business, you don't want to focus on risk. But in trading you'll want the exact opposite mindset. We always want to define the risk before entering a position. The question is not how much we can win… it's how much we can lose.
The mainstream thinks of the Lizard Brain as something primitive and outdated. However, trading has little in common with a mainstream mindset. In fact, markets are construed in such a way as to take advantage of the values that most people hold near and dear to their hearts.
As for seeking out trading opportunities, Lizards look as if they're just sitting around, enjoying the sun, most of the time. But in reality they're patiently, looking and listening for an opportunity to come their way. And when it does, this quiet and slow looking creature, explodes into action. They've used this survival technique for some 200 millions years(!) and as traders, we think there's a lesson to be learned here:
Have a clear strategy (your trading set up)
Keep it simple (make it easy to identify the opportunity)
Wait for the opportunity to come your way (don't waste energy on chasing it)
We have created a FREE video course to get started on this. It teaches you how leading indicators can help you identify new trends and reversals before they occur. Learning how to use them will significantly improve your understanding of the markets and increase your chances of success. Sign up in the form below to get started.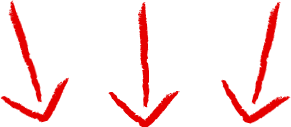 Watch the First Episode Now!
We guarantee 100% privacy, your information will not be shared